On March 21, the four-day CIFF comes to a successful conclusion. During this international exhibition for furniture, Srieng Mattress fights against other exhibitors and has brought out a great show of sleeping culture for audience from all around the world.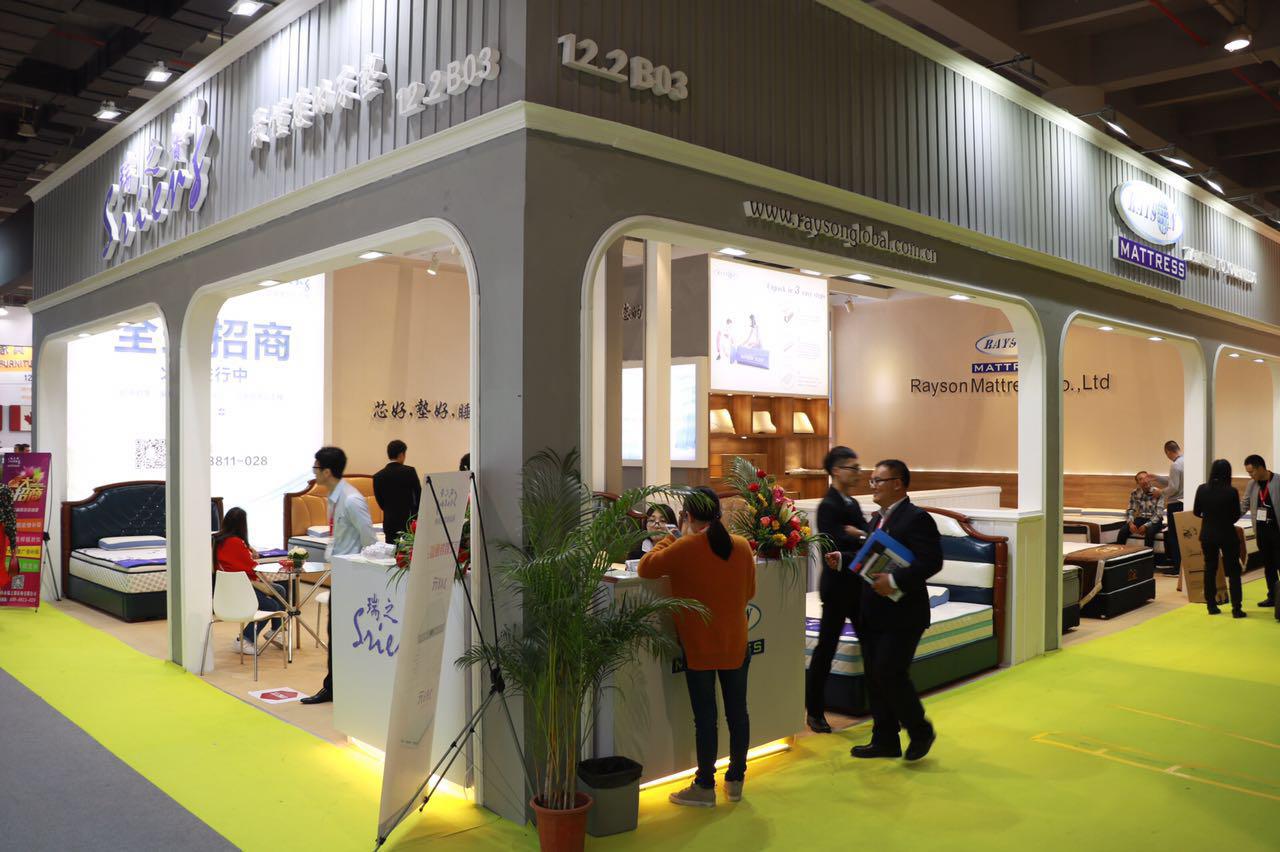 Srieng's Exhibition Booth
Srieng's booth 12.2B03 locates in the first row on the left of the Sleeping Exhibition Hall. Decorated with light grey wall and warm-toned light, Srieng Mattress brings out warmth to our customers and dedicates to designing sleeping products instead of chasing luxury. The slogen "Good Mattress, Nice Dream" has led Srieng to great development.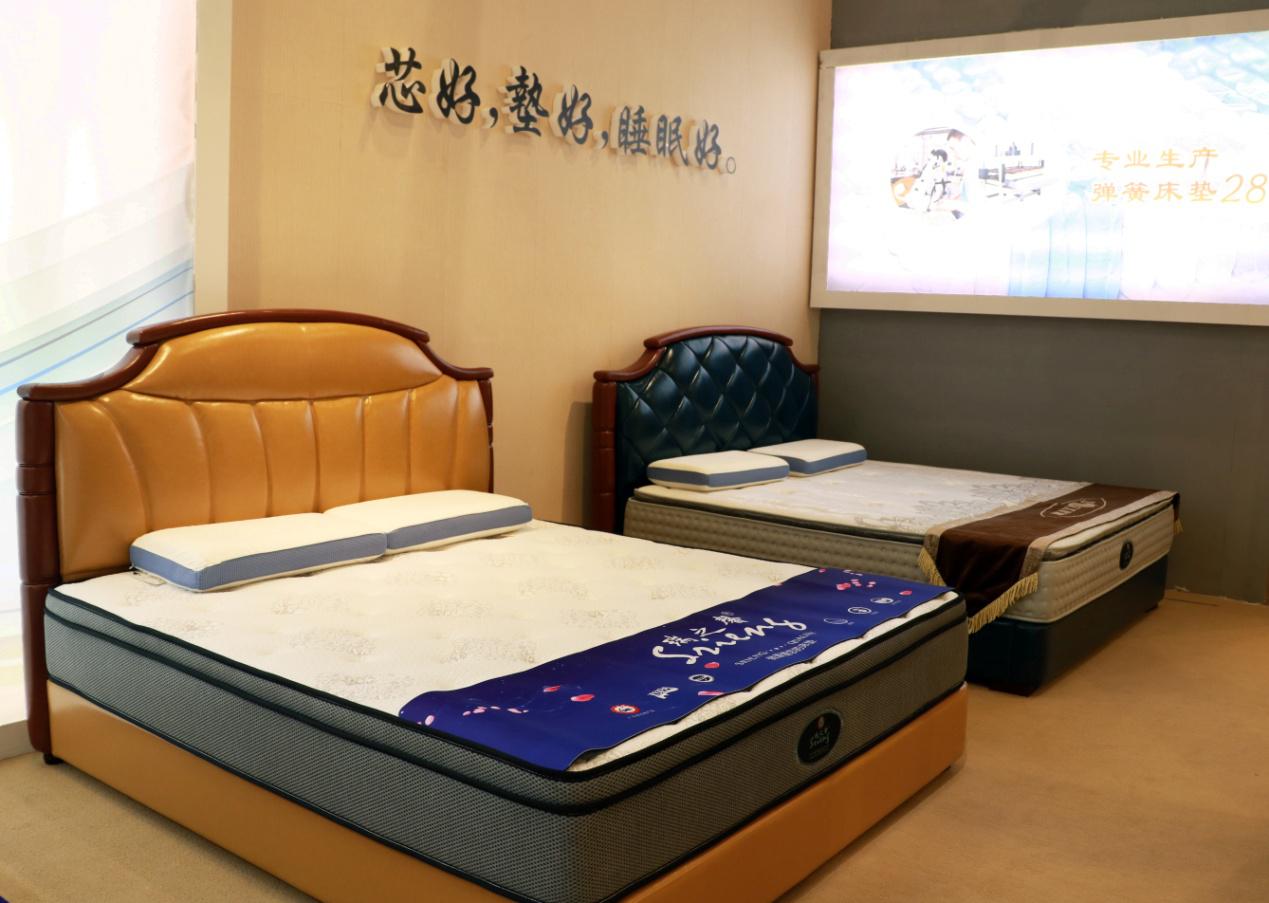 "Good Mattress, Sweet Dream"
Thanks to the advantages in producing mattress spring, Srieng exhibits 20 models of mattresses, most of which are spring mattresses. To our surprise, a piece of mattress, measuring 1.5m*1.9m*0.2m, can be pressed and packed into the size as small as a suitcase. This creative design makes it easier to carry, cheaper to transport and and help save much space, which caters to the needs of modern small houses.

Srieng's Rolled Mattress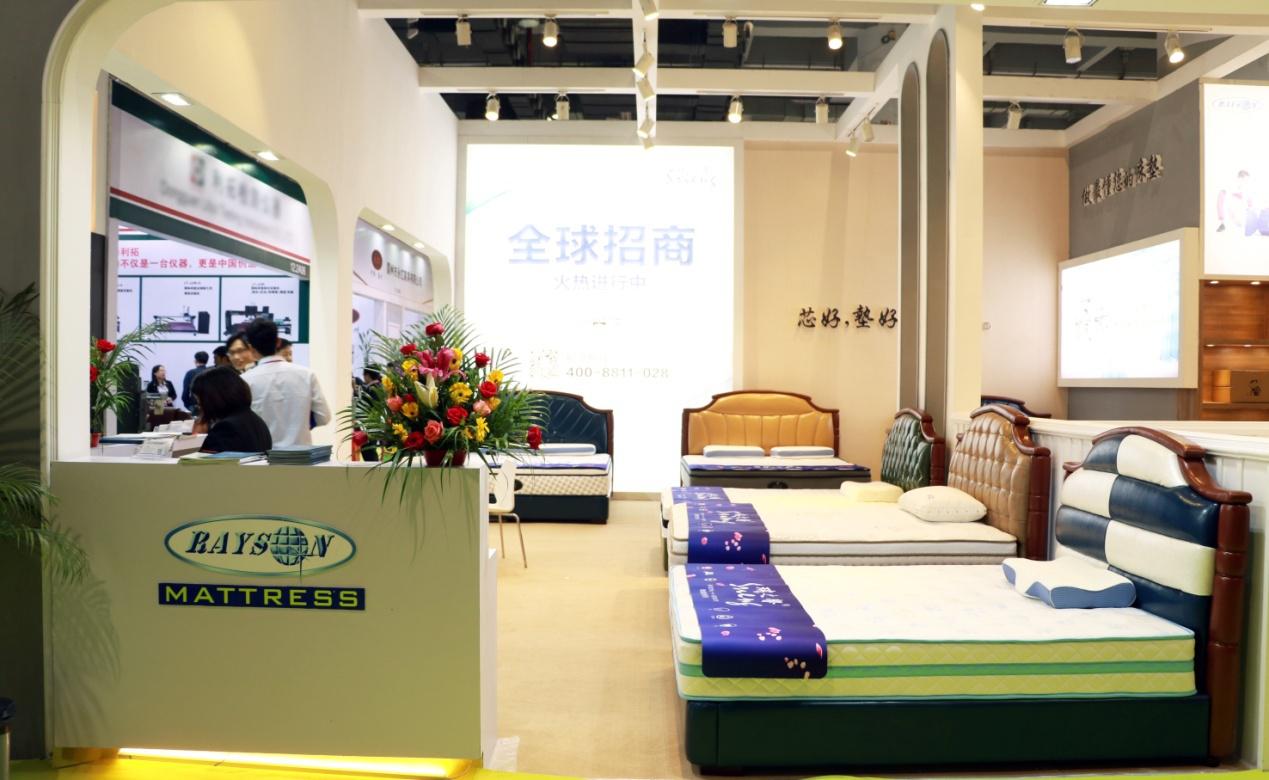 Mattress Models
By visiting other booths, we get to know that the quantity of audience has decreased this year. However, the simple but practical Srieng mattresses keep charming customers from all around the world. During the exhibition, customers from different countries and areas come to Srieng's booth to experience our mattresses and conferred with our mattress consultant about mattresses.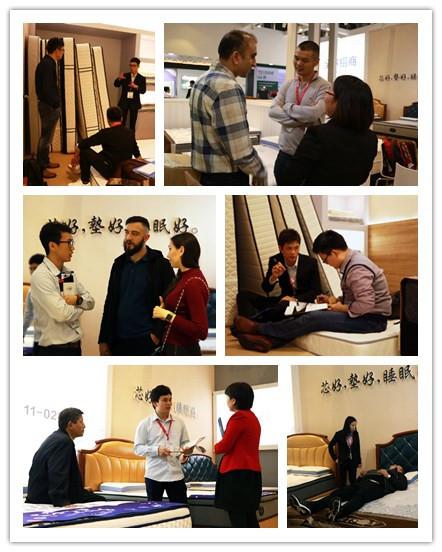 Customers Talking with Our Mattress Consultants
The visitors are professional persons in furniture and hotel project. They experience Srieng's mattresses by watching, touching and sleeping so as to find the products they want. Most of the customers are satisfied with the quality and up to 20% of them have expressed their hope to cooperate with Srieng. Three customers even sign up cooperation agreement on-site!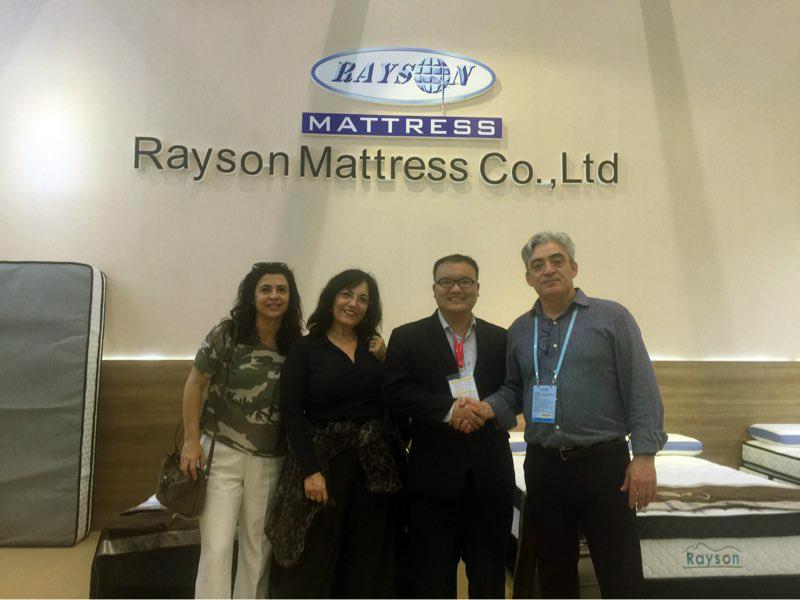 Customers and Our Mattress Consultant
Srieng makes your dream come true. We dedicate in producing mattresses for 28 years. Our products, including spring mattress, latex mattress, coconut mattress, teenagers mattress and so on, have brought sweet dream to people from over 30 countries like Europe, Australia and the Americans. It is quality that brings Rayson to the world, and it is honesty that wins Rayson reputation around the world. In the future, Srieng welcome you to realize our dreams together!