Dormitory mattress for student or staff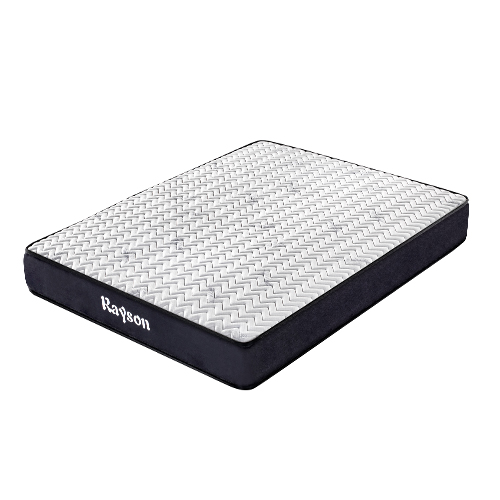 This is a double-sided mattress that can extend the use time of the mattress. The soft knitted fabric has the functions of moisture absorption, breathability and perspiration. Adopt bonnell spring bed net, economical and affordable.The carbon content of the steel wire is 65%-70%, and the bonnell spring has been heated at high temperature twice to ensure that the bed net can rebound normally when unpacked and ensure a good sleep.
Our advantage
1.The company is a Sino-US joint venture and has passed the ISO9001:2008 quality management system certification. The group has 12 years of experience in the production of non-woven fabrics and mattresses, 30 years of experience in spring manufacturing, a complete quality management system and rich production experience to ensure stable and good product quality.
2.The products are sold to companies in more than 30 countries and regions around the world.We have established cooperative relations with international high-end mattress brands such as SERTA Shuda in Canada, KingKoil in the United States, A.H.B in Australia and ROSEN in Chile.
Certification and Cooperation
Our Guests:


Package Method:

This product is packaged by means of flat compressed package. Firstly, we put the product into a vacuum plastic bag, and then compress it. When they reach a certain amount, we put them into a wooden pallet.


Show Room
We have a large showroom, covering an area of about 1600 square meters, which can display more than 100 mattress styles at the same time.Every year, customers from home and abroad come to our showroom to experience and choose mattresses.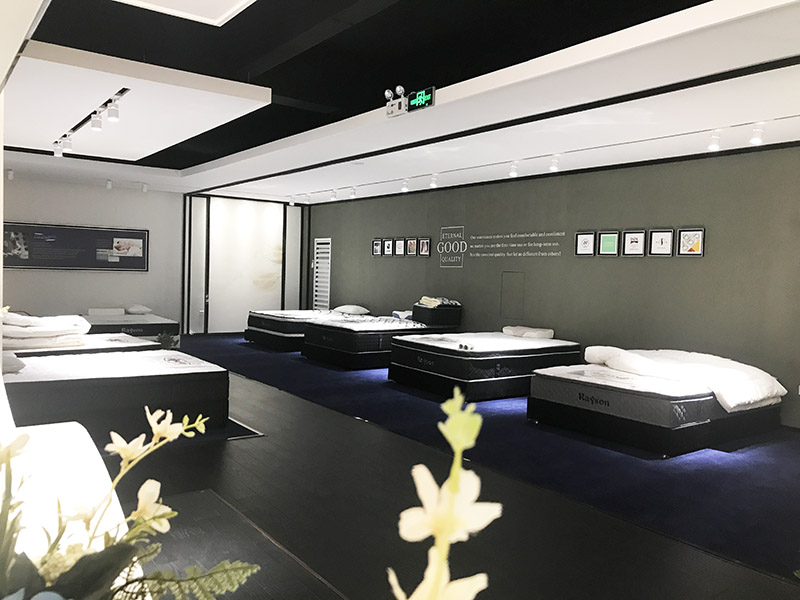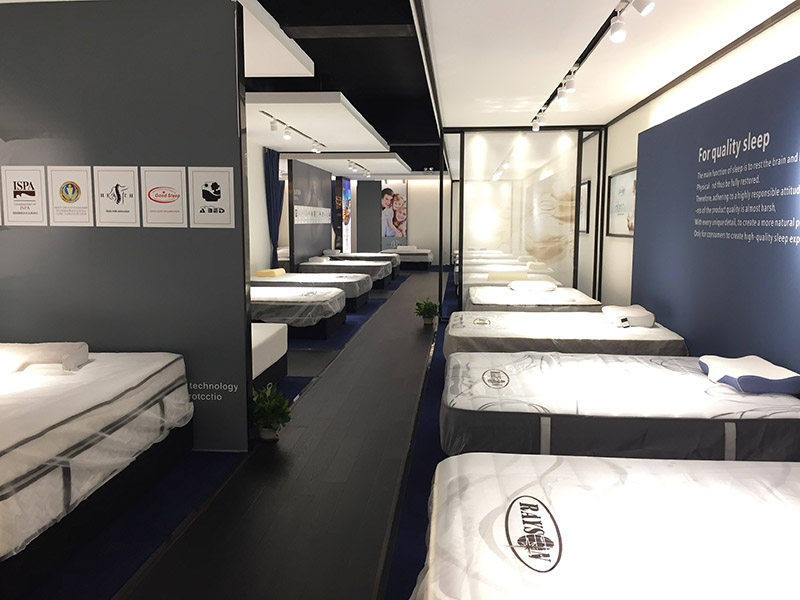 View Of Our Factory:
(1) Sino-US joint venture, ISO 9001:2008 approved factory, standardized quality management system guaranteeing stabel product quality.
(2) More than 10 years of experience in the manufacturing of mattress and 30 years of experience in innerspring.
(3) 80,000 square meters of factory with 700 workers.
(4) 1,600 square meters of showroom with more than 100 existing mattress models.
(5) Produciton Facility: 42 pocket spring machine, 3 quliting machines, 30 sewing machines, 11 taping machines, 2 vacuum flat compress processing equipment, 1 rolling machine.
(6) Production Capacity: 60,000 finished spring units and 15,000 finished mattresses per month.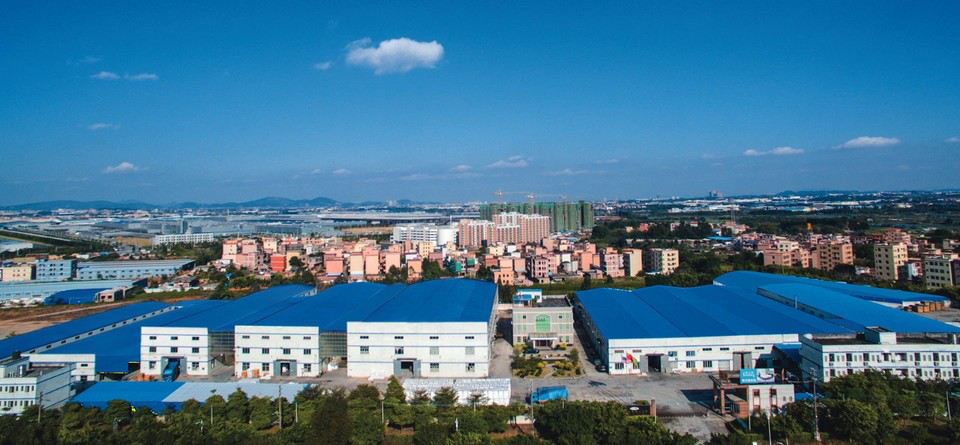 Cara
email: mattress2@raysonchina.com
wechat/ phone/whatsapp:+86- 17819906645